What's the latest with the gender pay gap and what does my business need to do about it?
The gender pay gap is once again in the news, following the UK Government's decision to further delay gender pay gap reporting requirements – and the Labour Party's response that this is not acceptable. But how big is the gap really, and should employers be worried about it?
How big is the problem?
The Office for National Statistics has reported that the overall gender pay gap, based on average gross hourly earnings, is at 17.3%.
This means that, for example, if an average male worker earns £10.00 per hour, then the average female worker will earn only £8.27 per hour, a difference of £1.73 per hour.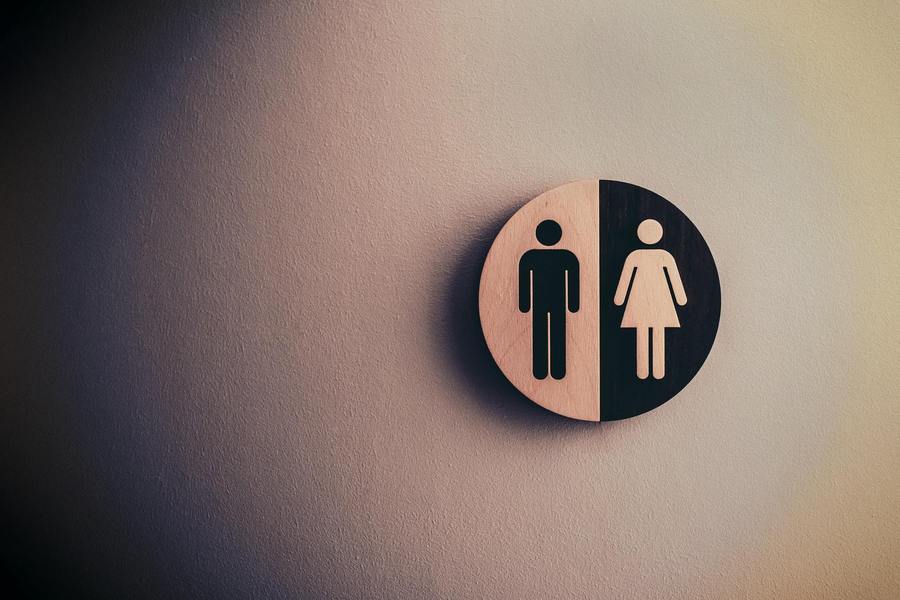 For full time staff, the pay gap between male full-time workers and female full-time workers is much lower at 8.9%. And, for full time staff who are under 40 the gender pay gap is close to 0%.
At first glance, this 0% seems encouraging. However, it indicates that significant contributing factors to the overall gender pay gap are the fact that women are more likely to work part time than men, may be more likely to take a break from work to bring up a family than men, and may find it difficult to find roles at a senior level that allow them to juggle family and work.
These factors make it hard to create a level playing field for women, but also mean that businesses may be missing out on talented staff.
Historically, it has been thought that women are more likely to sacrifice paid work after they have a child because they were the lower earner in their family unit. However, a recent poll of 5,591 heterosexual couples in England by the Institute for Fiscal Studies found that women are more likely to take time away from work than men – regardless of pay.
The study found that in 13% of relationships where women earned more than their male partners before parenthood, the woman was still the one to take time away from work. Meanwhile, in only 3% of relationships where men earned more than their female partners before parenthood, the man was the one to take time away from work.
This means that, if employers want to help the drive for equal pay, the work to be done goes deeper than a pay comparison exercise.
What could you do?
One area for review may be the businesses views on part time/ flexible working. In the last 12 months, we have seen more staff working from home and/or working reduced or child-care friendly hours in order to keep on top of their work and get through the pandemic.
If your business has trialled working from home/ flexible working, how do you feel it has gone? Are you and your staff surviving or thriving? Could you continue some form of flexible working in the future? If so, this will create more opportunities for women in your workforce.
This may be particularly important for senior roles. Although the Office for National Statistics reports that women under 40 and working full time are more likely to hold senior roles than their older female colleagues, it is still difficult for women who need more flexible working options to access those senior roles.
Could you see some scope in your business for making your senior roles more flexible? If so, this could give you access to a larger talent pool.
Another area for review may be your family friendly policies. At the moment, statutory maternity leave provisions are far more generous than statutory paternity leave provisions, with new mothers qualifying for 52 weeks' leave compared to new fathers qualifying for only two weeks' leave.
The government's attempt to address this inequality by introducing shared parental leave in 2015 has been largely unsuccessful with only 2% of eligible couples making use of it. There are calls for the government to offer a better financial incentive for parents to use the shared parental leave scheme, or to scrap it and replace it with more generous paternity leave provisions. Review of this area recommended in the Good Work Plan in 2019 has been put on hold due to COVID, but we may see some changes in the near future.
In the meantime, without the backing of statutory pay, it may be difficult for businesses to offer enhanced paternity leave terms, but more could be done to promote the use of shared parental leave to allow new parents to share the time off work between them. This could allow both parents to continue contributing to their workplaces and developing in their careers, whilst also managing their childcare.
What is the gender pay gap?
In brief terms, the gender pay gap is the different in average gross hourly pay between male and female workers. The requirement for businesses employing 250 or more staff to publish information about their gender pay gap on an annual basis first became law in April 2017, with the first reports (on 2017/2018 pay data) being due in April 2018.
The goal of gender pay gap reporting goes beyond publishing data. It creates an awareness of the gender pay gap that is closer to home for business leaders as they review their own pay data and consider whether there are explanations for the gap or whether change is needed.
Due to COVID, the government suspended the requirement to report 2019/2020 pay data in April 2020 and has now has agreed that businesses may have another six months to report their 2020/2021 pay data before any action is taken against them. The Labour party are against this extension, but the Equalities and Human Rights Commission says that the additional six months permitted 'strikes the right balance' between supporting businesses at the moment and the need to enforce regulation in this area.
For more information about equal pay and steps that you can take in your business, please do not hesitate to contact us.