Becoming a COVID-secure workplace
Free COVID-secure risk assessment templates
The Prime Minister, Boris Johnson, is calling on anyone who can't work from home - for instance those in construction or manufacturing - to be 'actively encouraged' to go to work.
But while there is pressure to stabilise the economy and provide job security, health should be protected as a priority - and employers are being asked to make sure workplace environments are adapted so that they are "COVID-secure".
So, how can you achieve this? We have prepared two free tools to help you.
While these documents are based on the current guidance, please appreciate that every workplace is different - we may not have covered all your specific requirements and considerations.
Tools available for free download
The Workplace COVID-secure Assessment Tool
The COVID Staff Screening Questionnaire
You may use, amend and tailor these documents with your own businesses. If you need further advice or guidance please don't hesitate to contact us and one of our team will gladly assist you.
The government's recovery strategy - and the questions it raises
The government has released "Our Plan to Rebuild: The UK Government's COVID-19 recovery strategy", supplemented by a series of other documents, including: new guidance launched to help get people back to work.
While the guidance published to date is reasonably ambitious in relation to its phased plan to rebuild the country post-COVID-19, it also raises as many questions as it answers.
There is doubt that we will have a vaccine for this virus in the near future and, with this in mind, many businesses are now starting to think about their short to medium terms plans to get back to business - as much as possible and as safely as possible.
Principles that all employers should follow
When thinking about returning to work the risk of COVID-19 infection will clearly be at the front of most employer's and employee's minds, and employers must start their health and safety risk assessment process, so they can adjust working practices to allow employees to return to their usual place of work safely.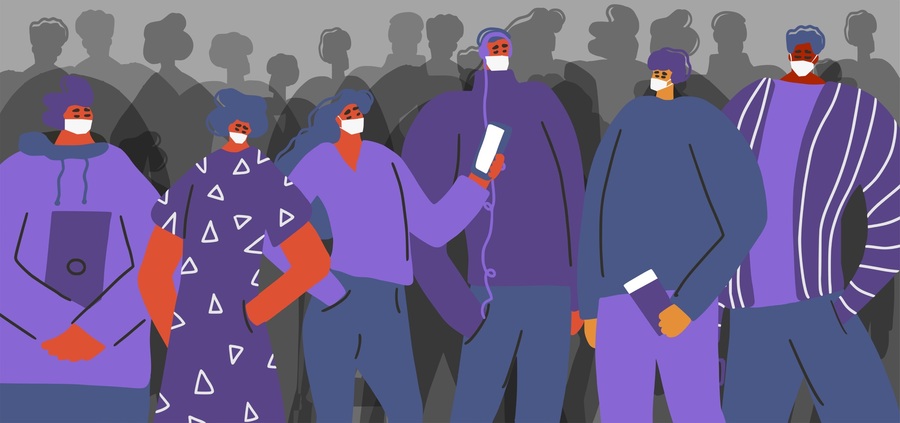 The guidance coming out is using the term COVID-secure and the process for becoming COVID-secure seems to follow the same risk assessment principles that businesses have been using for years. While each business is different there are some generic and overarching principles all employers should be following, these include:
Health and Safety policies and systems: Employers will need to ensure (and demonstrate to enforcement agencies if necessary) that they have policies, procedures and systems in place that reflect the threat of the disease.
Social distancing: Based on scientific advice, social distancing will remain the 'new normal' of government guidance on reducing the spread of the disease.
To achieve this, the Government's fundamental message has remained the same – work from home if you can. However, for those that cannot work remotely, employers should implement systems to ensure social distancing as far as reasonably practicable, including reducing the number of people that come into work and/or changing shift patterns or rotas.
Access to common / shared areas and resources should be restricted to avoid overcrowding and staggering entry/exit times should also be considered.
Personal protective equipment (PPE): While PPE is likely to be made available and encouraged only in high-risk environments such as clinical/social care settings, the government's position has shifted in that face coverings are now encouraged to prevent transmission of disease.
Employers may wish to consider providing suitable face covering equipment, although PPE should be reserved for those that need it most.
Ventilation: Indoor spaces should be well ventilated to prevent transmission of disease. Employers should consider how to keep their workplace as ventilated as possible for as long as the threat of infection remains.
Hygiene: Increased hand washing and hand sanitisation facilities should be made available and common areas, shared equipment and surfaces (such as door handles and lift buttons) should be cleaned with increased frequency.
The government has said employees should be guided by their employers when they are at work.
The new guidance applies to businesses that are currently open, such as chemists and shops selling food, as well as others which are still closed. On 4 July at the earliest, some businesses in England including pubs and restaurants, may be allowed to open as long as they can meet social distancing measures.
This is part of a tentative plan to allow the hospitality industry to reopen in the third phase of the lockdown easing. For now, all food and drinks outlets must continue to offer exclusively takeaway or delivery options, with all seating and bar areas remaining closed.
For assistance with this or any other HR matter, please get in touch. You can contact us on 01484 680098 or by emailing info@newdawnresources.co.uk.