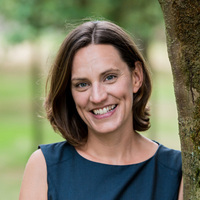 Kate Booth
HR Business Partner
Kate joined the team in 2018 as our legal expert, having previously worked as a solicitor, with 15 years of experience in employment law. Her wealth of knowledge allows her to assist clients with all aspects of employment and HR matters.
What can Kate do for you?
Kate's personable nature enables her to become immersed in the culture of any clients' business and work alongside the management team. This allows her to advise on and implement policies and procedures with far greater ease and effect. In addition, her expertise and legal training allows her to deliver robust dismissal procedures, negotiate settlements and represent clients at employment tribunals.
What Vanessa says about Kate
"Kate provides our clients and our team with pragmatic, up to date legal guidance in a style which inspires confidence and reduces the stress and fear of Employment Tribunals. With her HRBP hat on, she is dedicated and determined to find solutions and achieve positive outcomes."