Wellbeing & Resilience.
Let us help you put resilience and wellbeing at the heart of your organisation
Your organisation needs resilient employees. People who are able to cope with challenging situations, at work and outside work, who can navigate through uncertainty and ambiguity, who can handle change and pressure. Employees who have healthy personal coping strategies that mean they can manage their personal stress levels.
We know that for some people these attributes don't come naturally but fortunately, people can be taught and encouraged to become more resilient. One of the key features and the starting point for improving resilience is self-awareness - knowing the signs and symptoms of stress, and its sources, and taking early action to address them. It requires space and time to reflect on your habits and behaviours, to understand your own emotions and reactions.
There is no one size fits all when an organisation starts to think about how to be proactive in this area. A workable and realistic strategy needs to take account of numerous factors if it's to stand a chance of returning benefits for both the organisation and individual employees.
New Dawn Resources works with organisations that recognise wellbeing and resilience as a key enabler of employee engagement and business results. We design and deliver tailored programmes for organisations who want to increase awareness of the importance of resilience and wellbeing but mainly to develop and enhance the personal resilience of their teams.
Our aim is to help shape and guide an organisation's strategy and to deliver measurable solutions which help to continuously improve your workplace wellbeing programme.
Personnel for Wellbeing & Resilience
Vanessa Scrimshaw
Managing Director, HR Business Partner
Cheryl Evans
Operations Director, HR Business Partner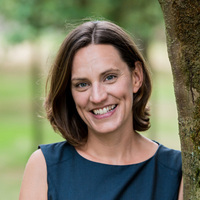 Kate Booth
HR Business Partner
Here at New Dawn Resources we believe that personal resilience is the foundation for living a positive and fulfilling working life. Being resilient means that you can thrive at work, get ahead and achieve your potential, not simply survive the week. Arming individuals with the right data, tools and strategies can help them to overcome obstacles at work and at home, optimising their work performance and improving their general wellbeing.
Helping individual employees and teams to develop their resilience both mentally and physically often requires changes in behaviour and outlook, plus the support and buy-in of the senior leadership team.
Talk to our team to find out how we can help you develop a strategy that really works.
Wellbeing & Resilience Consultancy Services
A well-designed internal survey is usually a really good place to start before developing your strategy. It will identify the organisations strengths and development areas so you can focus your efforts and resources efficiently.
Once you have evaluated the survey results you should consider the findings in conjunction with other sources of data to look at absence rates, staff turnover rates and any feedback you collect as part of an internal review / feedback process.
You can download a brief survey and supporting documents here for free from our resources & sample reports page.
Wellbeing & Resilience Consultancy
Our experts work with the organisation to develop their internal strategy; identifying objectives, success criteria and tools to measure results and ROI. We can support your managers and leaders during the roll out of your strategy providing expertise and insights along the way.
Psychometric Assessment Tools to Support Individuals & Teams
Our HR Business Partners work with the organisation to identify which personal or team assessments will be required to provide insights to help individuals and teams develop their self- awareness, the starting point for enhancing resilience. The online assessments are usually followed up with one to one and/or group coaching sessions.
Wraw profiling is a highly effective way to support your strategy and you can choose to involve the whole organisation or simply target areas of concern / individuals you know are struggling.
The assessment reports provide an evidence-based, quantifiable benchmark of the individual employee, and we also have specific tools available for teams and leaders. Some sample reports are available on our resources page.
In-house Workshops, Training & Coaching Sessions
We have various different approaches to the design of these sessions which range from working one on one to improving an individual's own resilience and wellbeing; developing resilient teams, which looks at the shared culture of a team and how they can work better together to support each other; and, finally a leadership program focusing developing Resilient Leaders. The nature of the session will depend on the outcome of the Wraw profiling and the strategy that the organisation has identified.
For example, the leaderships program aims to look at role modelling behaviours, developing practical strategies, tactics and tools to enable the managers to confidently lead wellbeing conversations and respond to situations appropriately.
Our programs are all designed to support the Wraw assessment tools. The costs of the session will include an individual snap shot report as a minimum to give you an initial insight into existing levels of wellbeing and resilience.
Wraw
Wraw stands for Workplace Resilience and Wellbeing. It is a psychometric tool that has been developed to provide individual insights to help individuals and teams develop their self- awareness.
Wraw is the world's first psychometric tool and survey to measure resilience and its impact on wellbeing in the workplace. It is based on the 5 Pillars of Resilience, which provides a holistic view of an individual, covering thinking style and the emotional and physical elements that impact wellbeing.
Wraw measures current behaviours and thoughts that enable individuals to cope well with the challenges and pressures they are facing. It is a multi-dimensional measure of resilience, designed to support individual, leader, team and organisational development.
The 5 Pillars of Resilience is a robust model used by hundreds of leading organisations across the UK and globally. Within the 5 pillar scales there are three groups of items that aim to look at resilience from different angles. Exploring an individual's resilience from these different perspectives is helpful in using the tool for practical and developmental purposes and allows us to gain further insight to feed into developmental recommendations.
The Wellbeing Project (Europe) Ltd.
Wraw provides a holistic and comprehensive approach to supporting healthy high performance. It provides a valuable framework to support a two-pronged approach to building sustainable healthy high performance:
Educate and empower individuals and teams to take ownership of their own resilience and wellbeing.

Educate and enable managers and leaders to build a safe and supportive working environment.

Wraw Reports
You can see a range of sample reports on our resources and samples reports page. The questionnaire is administered to individuals online and only takes around 15 minutes to complete.
As well as generating personalised reports for individuals the Wraw reports provide rich data that can be used by managers to support individuals and the team more effectively and engender a culture of healthy high performance.
Using the analytics from the reports, organisations can target investment in wellbeing interventions, such as training and coaching, based on their specific needs.
Resources & Sample Reports
Wraw offers you a broad selection of reports, with valuable insights into resilience and the impact on wellbeing for working people. Reports are available for individuals, teams, leaders, groups of leaders and the whole organisation.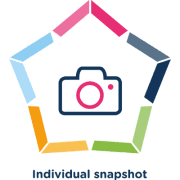 Individual Snapshot report
A snapshot of an individual's personal resilience with strategies to enhance each of the pillars.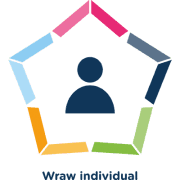 Detailed Individual Report
The individual report provides a comprehensive view of personal resilience and its impact on wellbeing for working people. Explore an individual's current levels of resilience and how this is impacting the extent to which they are feeling the effects of pressures, challenges and adversities. Drill down into the 5 pillars and identify strategies to enhance personal resilience.
Team Report
Teams bring together a collection of strengths and opportunities for development. See how resilient your team currently is and which areas could be enhanced.
Leaders Report
Leaders can have a huge impact on the resilience and wellbeing of their teams. Gain insights into how a leader is currently perceived to support resilience and wellbeing by those they line manage and how this can be improved.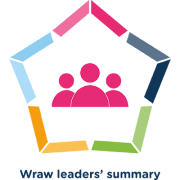 Leaders summary Report
Learn how a group of leaders in your organisation are perceived to support resilience and wellbeing both collectively and individually. Understand what could be improved.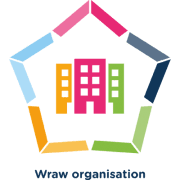 Organisation Report
The Wraw Organisation report provides you with rich insights into how resilient your employees are currently feeling, how your leaders are perceived to support wellbeing and where specific pressure points are in your organisation. With this information you can confidently target investments in wellbeing initiatives to gain maximum return.

Employee Survey Health & Wellbeing @ Work
We understand it can be difficult to get any new project off the ground so we have developed a range of free resources which organisations can download and use to get started on their journey.
We can provide support to help you to design a specific, targeted survey or we can act as an independent administrator for your internal survey, for more information get in touch.